eRiding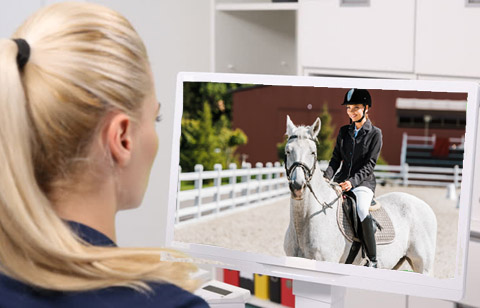 eRiding
Nieuw bij Equuslibrium! Een concept wat nergens anders wordt aangeboden, maar wat nu al zijn vruchten heeft afgeworpen. Er is nu ook de mogelijkheid om op afstand les te krijgen. Het enige dat u hoeft te doen is duidelijke filmpjes maken van u en uw paard tijdens het rijden. Het beste werkt het als de filmpjes niet langer zijn dan ongeveer 5 minuten, zodat ze makkelijk te verzenden zijn. Claire beoordeelt thuis het film materiaal. U kunt kiezen hoe u de eRiding les en tips wilt ontvangen; per mail, per What's-app of per telefoon. Claire kijkt ernaar uit u op deze manier te kunnen helpen.
---
Hello, I just wanted to thank you again for translating your training video. I have watched it many times and have started putting it into practice. I had been working on straightness (mine more than his)and had started to introduce bend but your method is much clearer for my horse and he stays relaxed. When he tenses he becomes very lateral so this is why I work on relaxation. I am getting a much better walk after only two short sessions, so hopefully his tolt will improve and become less lateral. I also had a few steps of shoulder fore which I was very happy with.
Kindest regards Donna (Great Britain)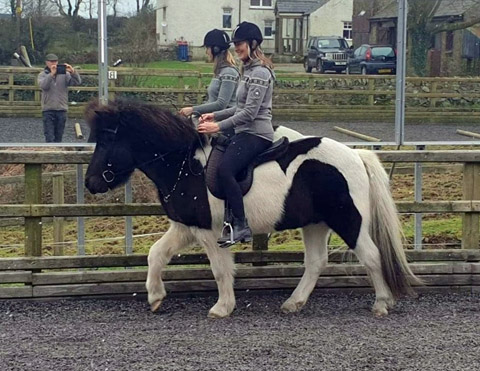 ---
Binnenkort plaatsen we hier wat voorbeeld video's zodat u kunt zien wat voor beeldmateriaal we nodig hebben om een goed te kunnen vormen en te helpen. Blijf de site volgen voor nieuws.